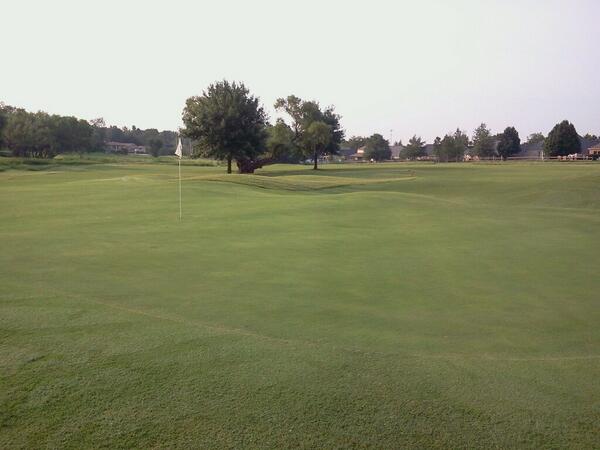 Looking back toward #3 tee box
#12 fairway looking toward green
Summer is slowly winding down and most of our seasonal staff have gone back to school. Those that remain are working hard to keep the course in the best condition possible. The cooler, rainy weather has passed and the weather pattern is getting somewhat back to normal. With highs in the mid 90s, ample soil moisture, and plenty of sunshine, the turf is very happy. These excellent growing conditions are reflected by the improved playing surfaces. Turf density, and color have improved considerably over the past month.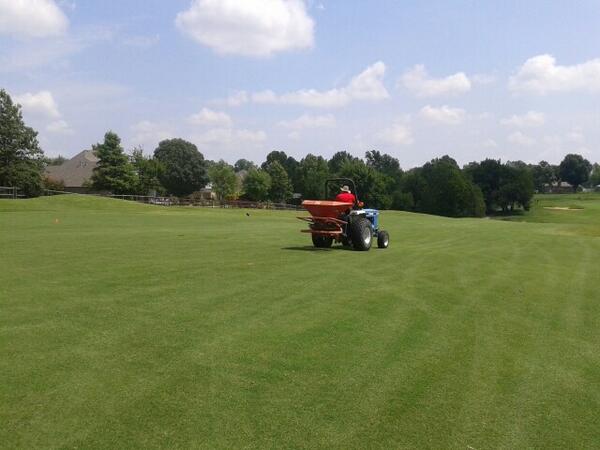 Pre-emergent going down on #1 fairway
One big project the agronomy staff completed this week was applying our fall pre-emergent herbicide to tees, fairways, approaches and rough. Mid-August to mid-September is the ideal time to apply fall weed control products. The rest of our week consisted of morning course setup, mowing and watering greens. The staff has done a great job keeping quality playing conditions and I am very pleased with where we are at this point in the season.
Once Labor Day weekend passes, the agronomy staff will begin Fall greens aeration. We always schedule this Fall aeration the Tuesday and Wednesday following Labor Day so that playing conditions are not affected during the busy holiday weekend. As that project gets started, I will be providing more information walking through each step and benefits we will see from the process. For those who are curious, I've covered greens aeration at great detail in an earlier post that I've linked
here
.
Hand watering #18 green
Looking ahead at the Fall weather forecast, I feel that the golf course is primed for a fantastic finish to a successful golf season.
As always, if you have any questions, or comments, feel free to contact me. Hope to see you out there!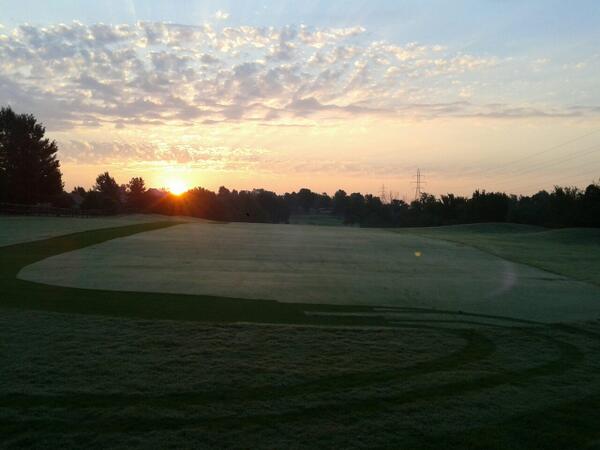 Sunrise from #1 tee box