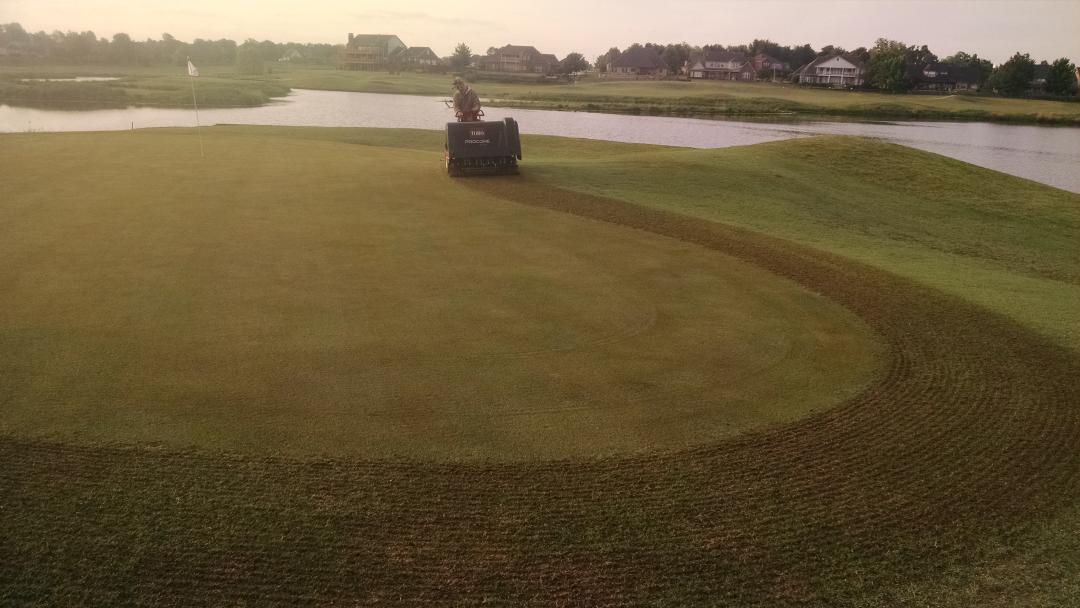 Kyle getting an early start on #17 collar
Yesterday, the grounds staff core aerated two passes around the outside of every green. This process involves using 1/4" tines set very close together to produce numerous tiny holes. As you can see from the picture above, there is minimal debris left behind. These pea size tufts of grass and soil are easily broken up by the metal drag mat that follows. Once the cores are broken up and the sand is drug back in, the thatch left behind is blown off into the rough. After the mat and blower is finished, it is very difficult to see that we were ever there.
Jon fertilizing #13 collar last week
This aeration, coupled with our fertilizer application last week, will encourage rapid recovery and fill-in of the collars. This process will also ensure long term turf health by reducing compaction, increasing oxygen content in the soil and improving drainage capacity. Our goal is to get the collars back to the condition expected by our members and guests as quickly as possible.