Hello again, and welcome to our blog! In our last post, we showed some initial progress on a cart path extension project near #2 tee. This was a fun project for our staff to complete and I'm very proud of how it turned out. Feedback from our members and guests has been very positive.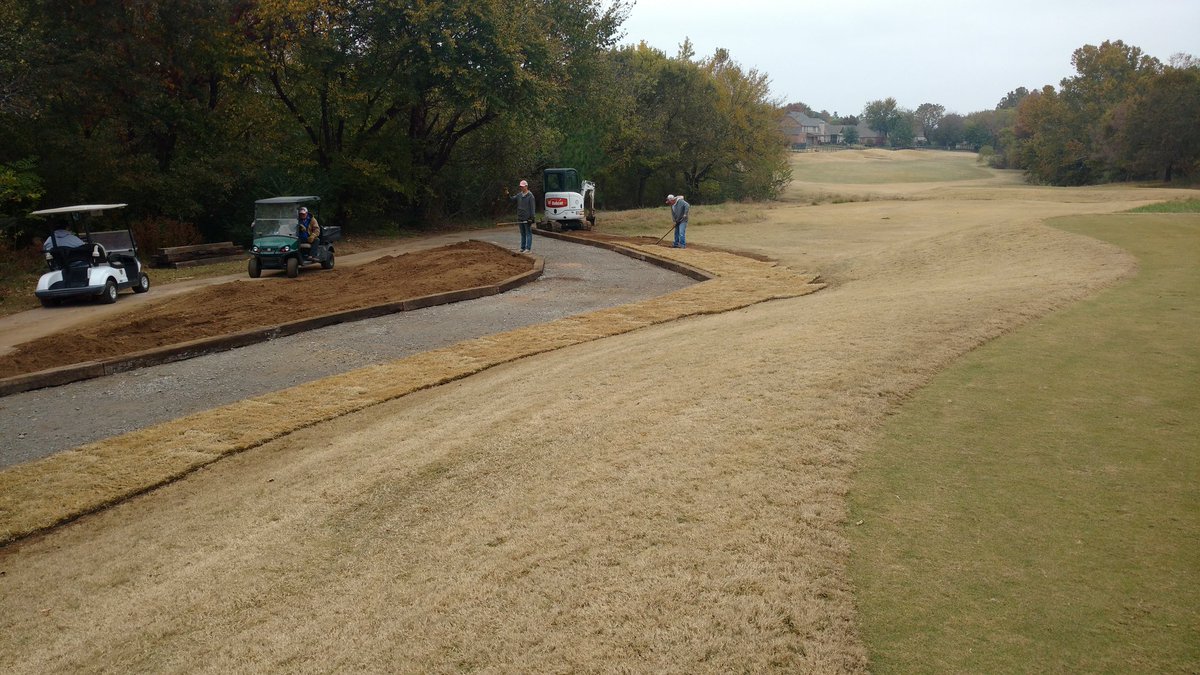 In the last blog post, we showed the various steps involved up to setting in the railroad ties and preparing for sod. Once the soil was installed and graded, sod was then laid so the tee box side of the project could reopen for play. With the gravel path open, cart traffic was diverted onto the new path extension so work could continue on the landscape bed that would be installed between the new path and the original concrete path.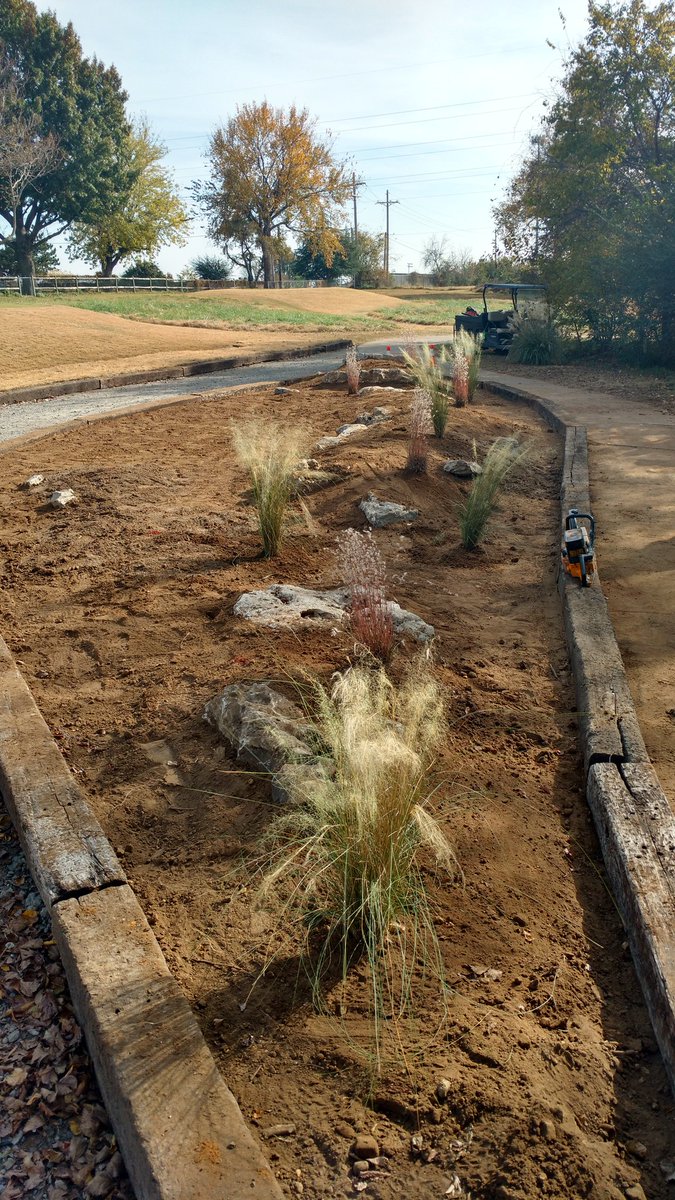 The landscape bed portion was the most fun because it was less about function and allowed us to be more creative. I had a rough idea as to how I wanted the bed to look, but didn't know exactly where I wanted all the rocks and plants to go. I knew I wanted the bed to be consistent with the landscaping around the clubhouse to continue the look onto the golf course. One other landscape design intention that wont be immediately apparent is the need for shade. For many years, golfers enjoyed the shade the two elm trees provided. The lack of shade from the two dead elms was a recurring topic this last year. We plan on installing a shade tree in the middle front of the landscape bed next year when more funds are available. If you look closely, you will see we intentionally left this area bare to a tree can be installed at a later date.
The grounds staff had a lot of fun working together on this project and we look forward to seeing everyone enjoy this area for years to come!