Every year brings it's own set of challenges and 2018 was no different. Labor shortages and temperamental weather tested the metal of the grounds department. Looking back I can say we rose to the challenge. This is not so say, however, we didn't have some bumps and bruises along the way.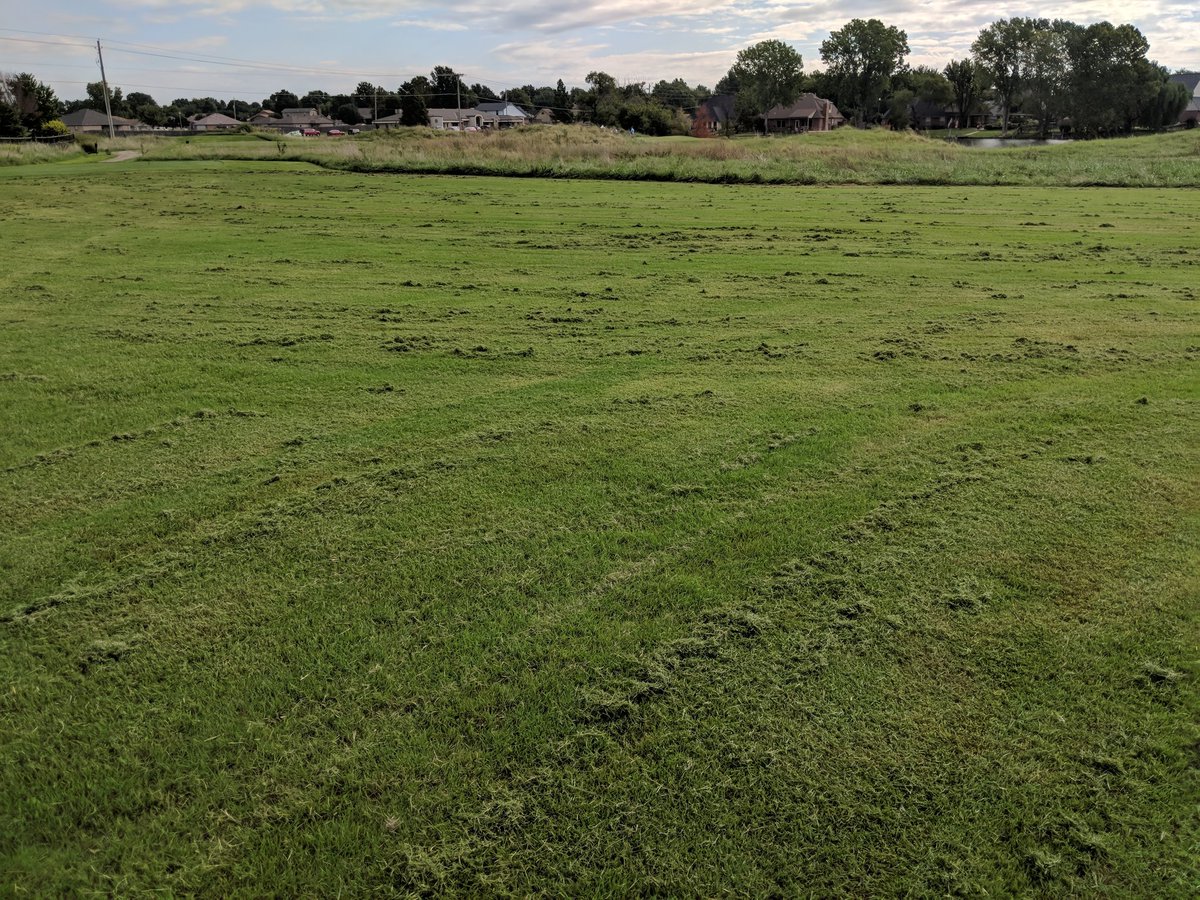 grass clippings were common this year due to staff shortage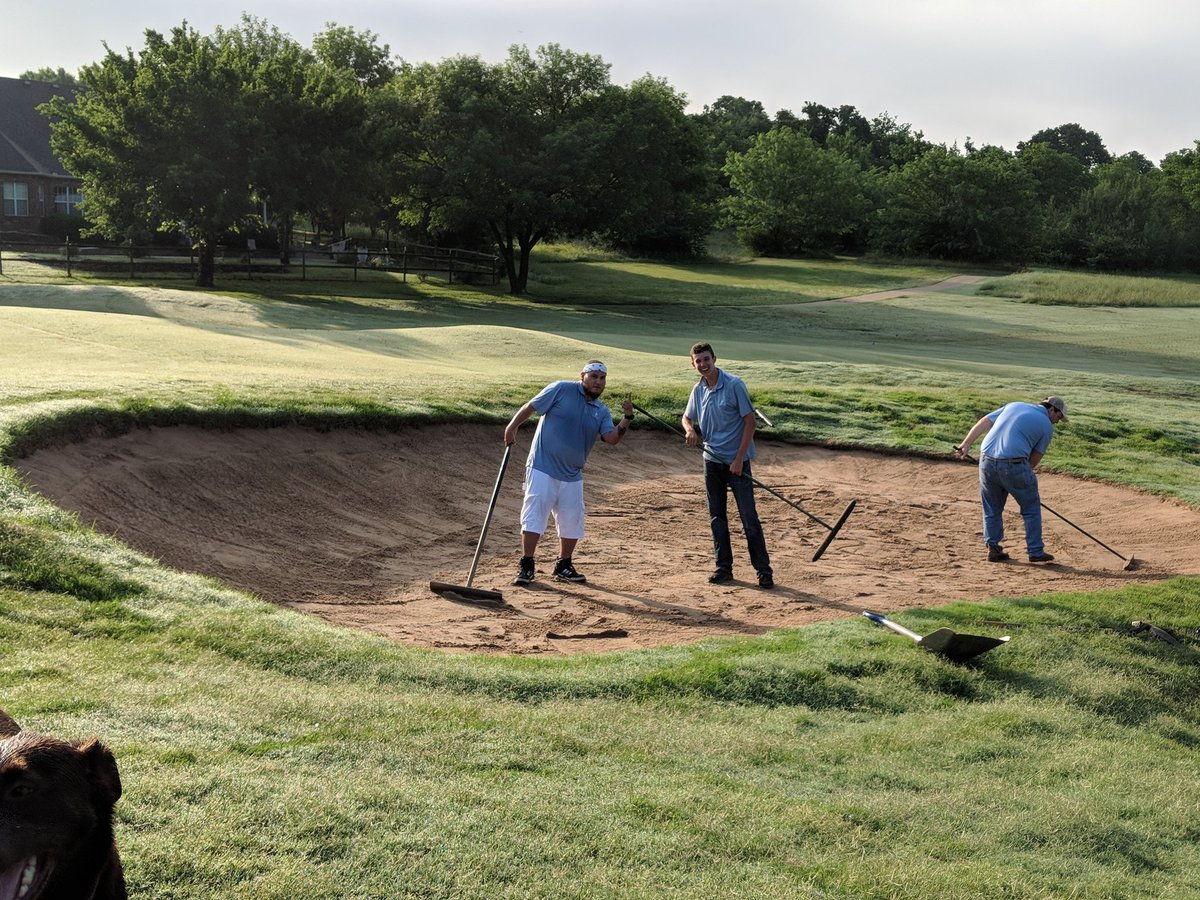 catching up on bunker details
We began our season as we always do, hiring and training our seasonal staff during the spring. This year we started off projecting to have full staff in place by mid April. We achieved that goal but by mid June, we had lost, for various reasons, almost 40% of our crew. Despite advertising the position continuously throughout the summer, we were unable to fill those vacancies. This meant we all had to work a little harder to keep the golf course standards up and meet the expectations of our members and guests. This shortage was mostly felt within our mower operator staff. We had to get very creative with our remaining staff to ensure all surfaces were mowed on a consistent basis. Based on the feedback I got throughout the year, we met that mark and I couldn't be more proud of the guys diligence and determination.
The weather was another big challenge. Plentiful spring/early summer rainfall brought heavy Bermuda growth during the warm summer months. Losing almost all of your mower operators during periods of heavy growth are not ideal. Despite this fact, the greenskeepers rallied and were able to help us keep up with this intense growth. In order to accomplish this, some of the detail work throughout the golf course had to be put to the side. During late July, there was a big cool down that helped suppress growth and also allowed us to spend less time watering greens. This reduction in the workload took the pressure off the crew and allowed us to play catch up on details such as trim mowing, topdressing divots on tees, bunker details and clubhouse work.
I cannot say enough good things about the crew that we had this year. We faced adversity and the guys put in the extra hours to ensure that our members and guests could enjoy a golf course they can be proud of.