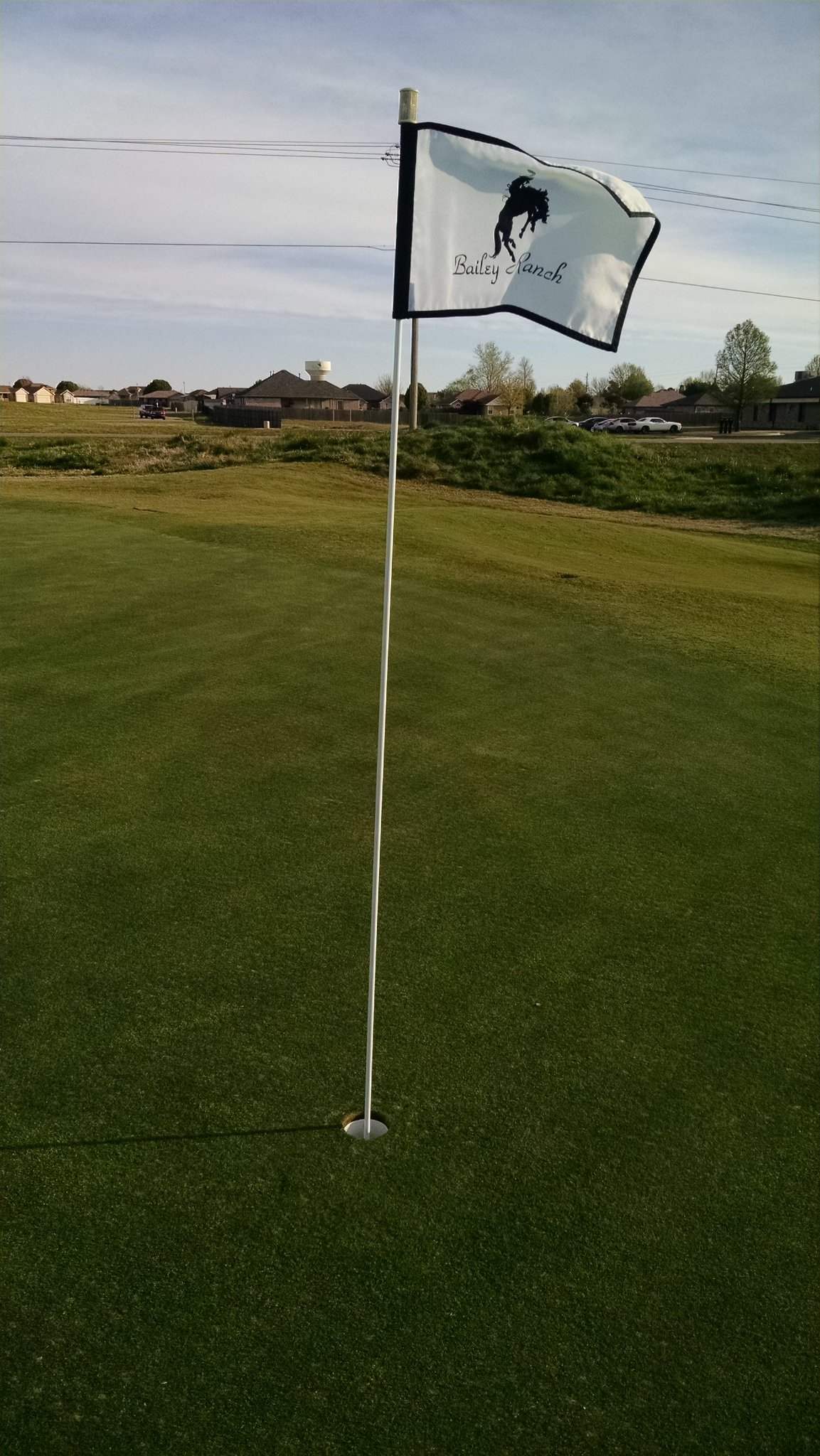 April is always a difficult month for me as I drive around and assess the turf on the golf course. I call it the ugly duckling phase for the Bermuda on the golf course. The Bermuda is green but hasn't completely filled in yet. The mid-season color and density is still a month or so away. This slow green up is frustrating because once we see green turf, I get excited to start mowing, fertilizing and grooming the surfaces for the season, but the soil temperatures are still not ready to promote steady growth. Pressure from weeds is typically high during this time while the Bermuda is still not growing and we had our hands full dealing with winter annuals in the rough. Doug Knapp, our chemical applicator, was very busy spraying selective herbicides throughout the golf course to clean up all remaining weeds.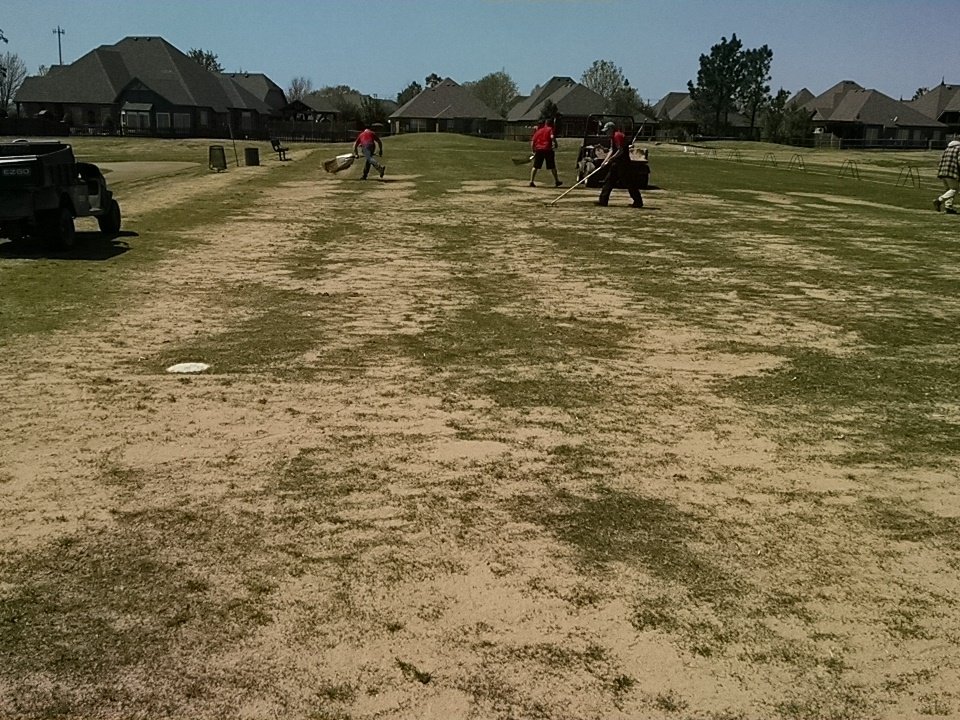 Was great to finally topdress the entire range tee. Much needed!
Although the weather wasn't conducive for growth for Bermuda, it was ideal for the cool-season Bentgrass on our greens. Bentgrass loves temperatures in the 60s and 70s with occasional rain showers. A few weeks of good weather had our greens completely healed in from aeration and looking strong. This gave us a chance to start mowing and rolling more often to get them ready for the busy spring tournament season.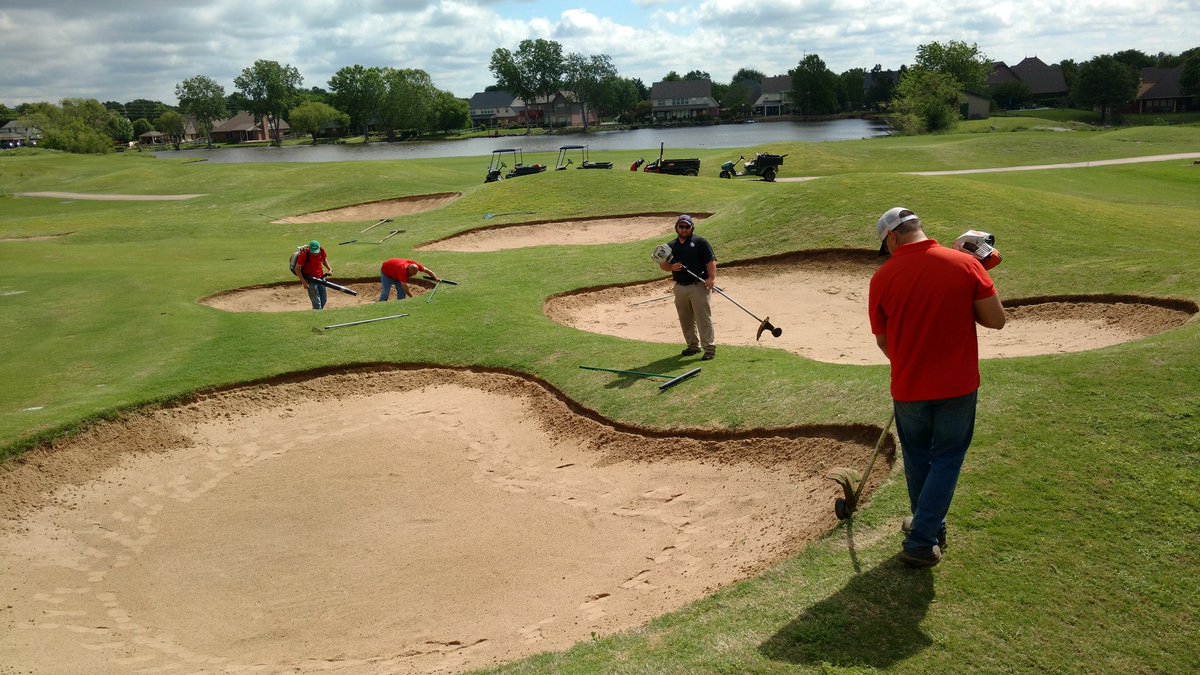 First edging of the season
A few new staff members were brought in and Michael Liebe, our assistant superintendent, has been busy training them on course setup. In mid April, Joe Miller, our irrigation technician, spent a few weeks cleaning debris out of our greens drainage. Keeping the drainage system working is critical for the sustainability of our greens. They cannot survive our Oklahoma summers if they cannot drain.
Besides mowing the tees, fairways, rough, collars and surrounds as necessary, the staff began some of the other regular maintenance tasks such as: edging bunkers, string trim mowing, topdressing divots on tees and mulching the clubhouse landscape beds. We had planned on using our Aerway slicer on tees and fairways in late April to alleviate compaction from winter cart traffic, but wet conditions kept us from getting that done. More information on the Aerway process can be found
here
.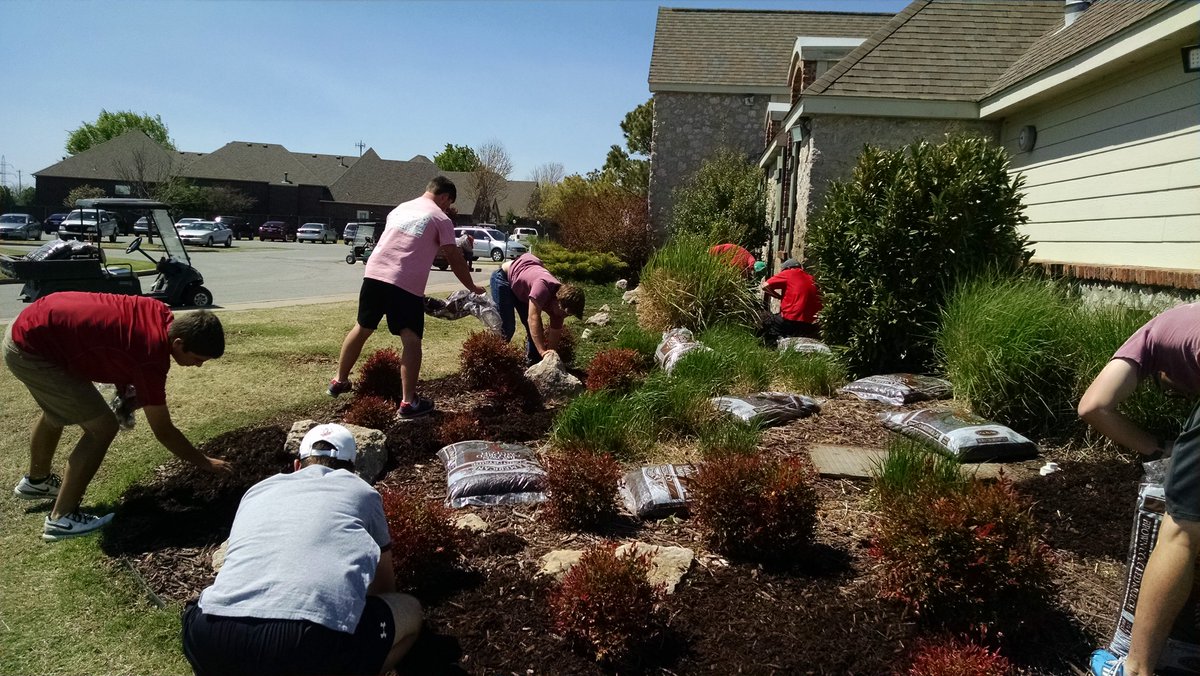 Spruced up clubhouse w/ help from Owasso Rams boys golf team
Although May is usually our wettest month, we tend to have enough nice days to get projects done. The plan for May is to fertilize all Bermuda course wide, increase mowing frequency, and slice tees and fairways. This should set the golf course up nicely for Memorial Day weekend and the summer golf season.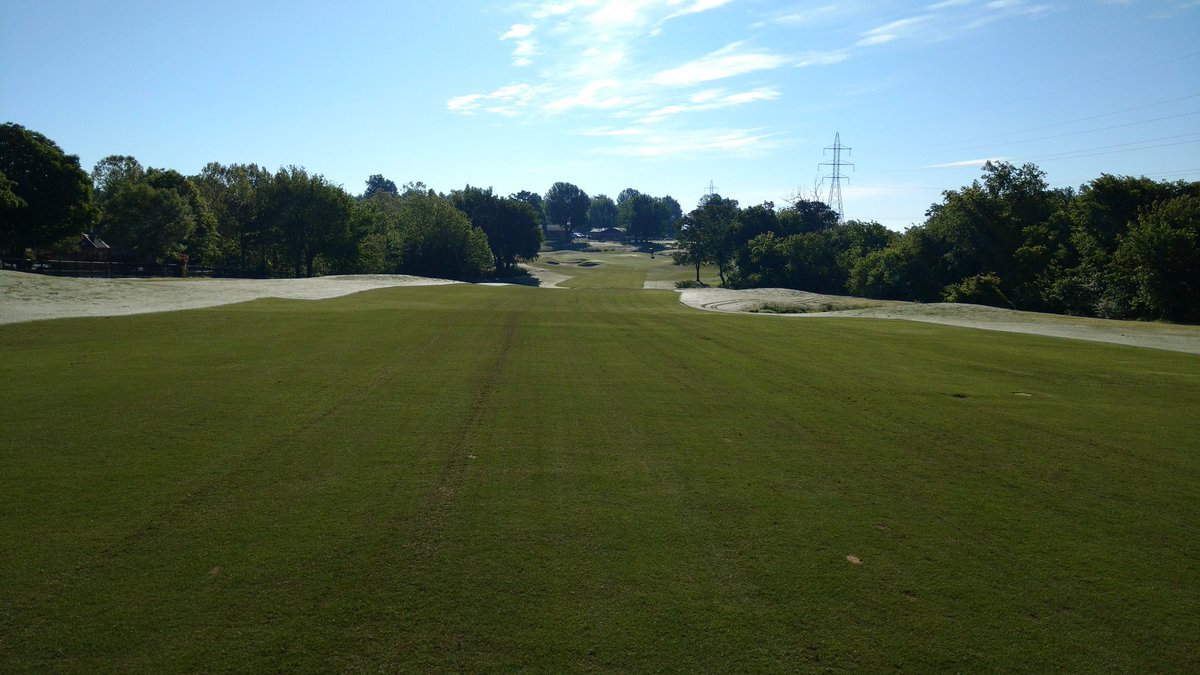 Bermuda was green but not growing much during April