This past October was unusually warm compared to previous years. Gary McManus, the state climatologist, with the Oklahoma Climatological Survey said that the statewide average temperature was over 6 degrees above normal, making it the fourth warmest October in history. As you can see from the picture on the right, the entire state was affected. The total precipitation fell about 50% below normal levels also. This dry, warm weather felt like having two Septembers. The mild weather gave us plenty of great growing weather for the turf, not to mention ideal weather for our members and guests to get out and enjoy plenty of golf.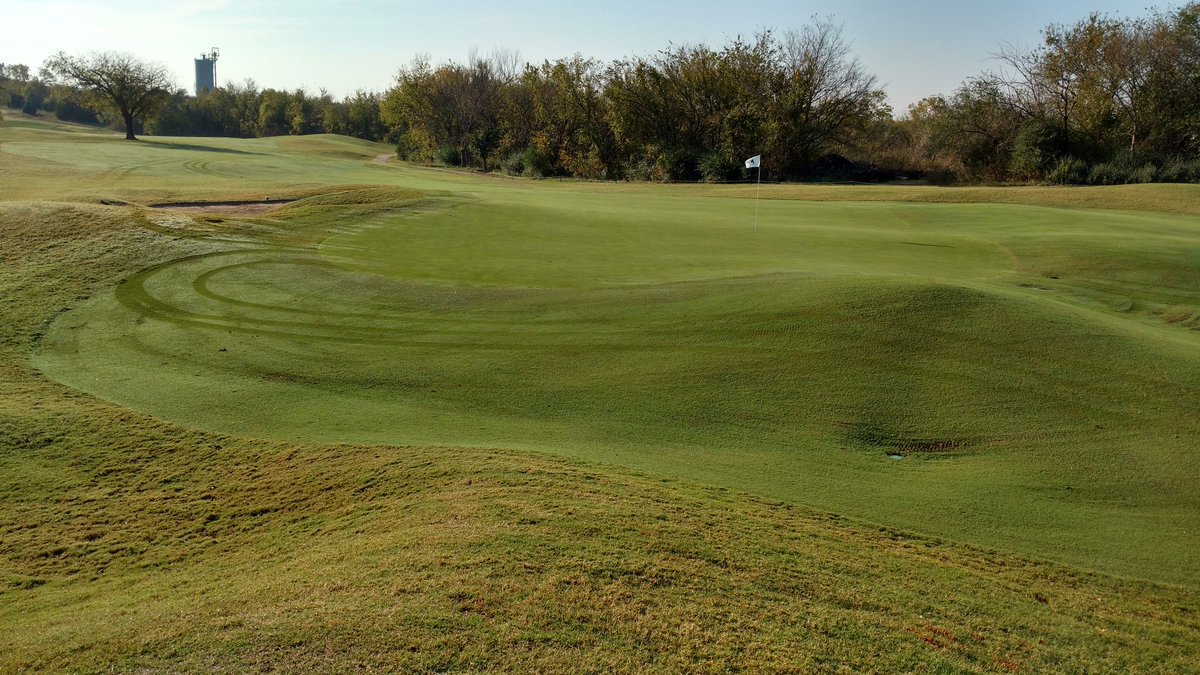 Due to this nice warm weather, the turf throughout the course has held up very well, especially the cool-season Bentgrass on our greens. The optimum growing temperature range for Bentgrass is 50-80 degrees, and because of this, the greens are at their best right now. Excellent density and color with minimal growth have the greens rolling as smooth and fast as they've been all year.
Despite being over 50% understaffed during October, the crew has done an amazing job getting the course ready each morning and still working hard to complete various tasks that must be done to get the course ready for winter. Pre-emergent herbicide applications, covering greens fans, pump house winterizing, irrigation repairs, ornamental grass plantings, cart path repairs, and blowing leaves, are just some of the tasks that were completed in October. The extended growing season should set up the golf course to go into winter as healthy as we've ever been. This bodes well for a fantastic start to the 2017 golf season, baring any severe weather this winter.