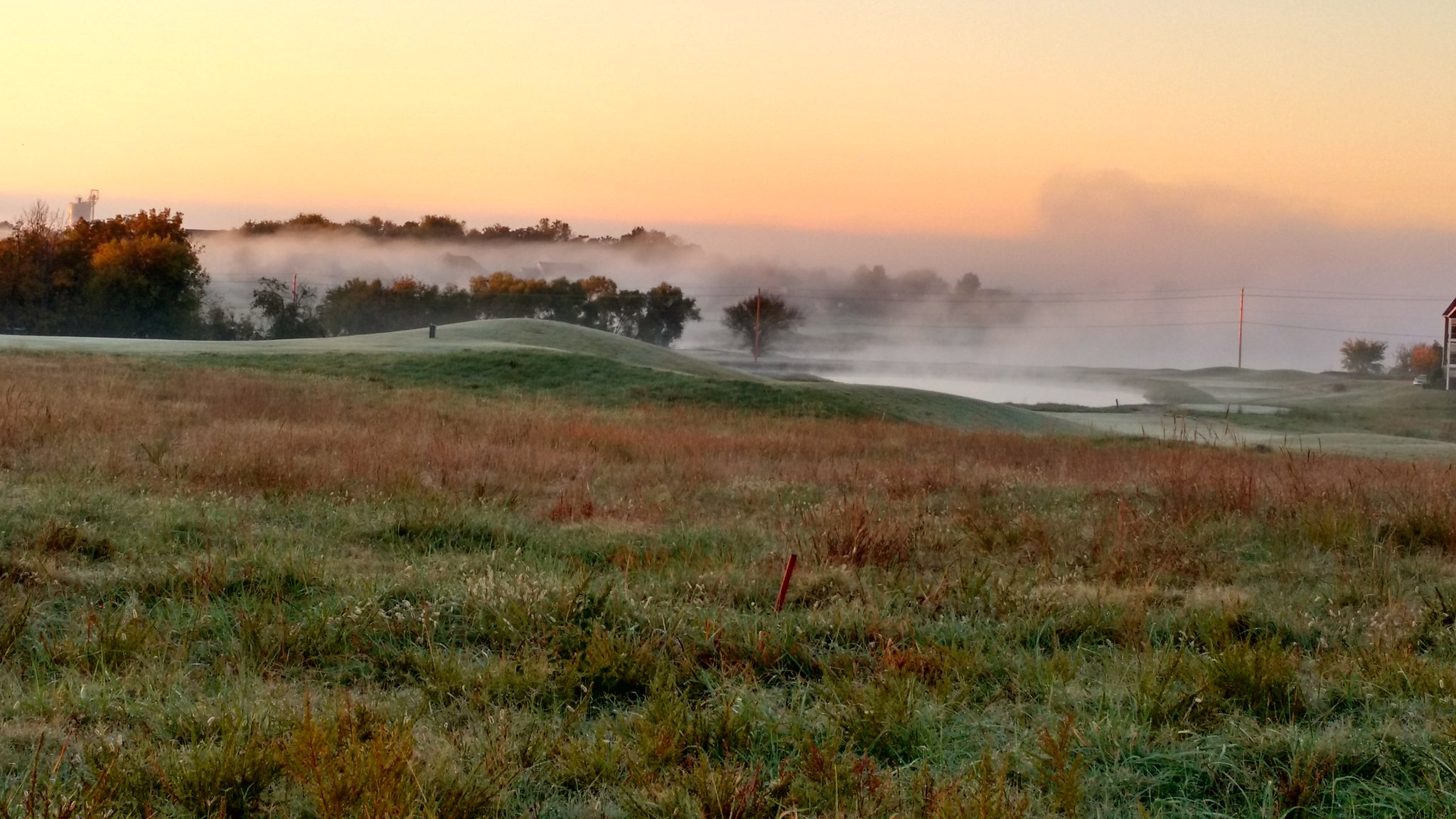 Now that winter has set in, and Christmas has come and gone, I've got a little more time to spend in the office catching up on some office work. The weather was so nice in November and the golf course was so busy, there wasn't much time to spend updating this blog.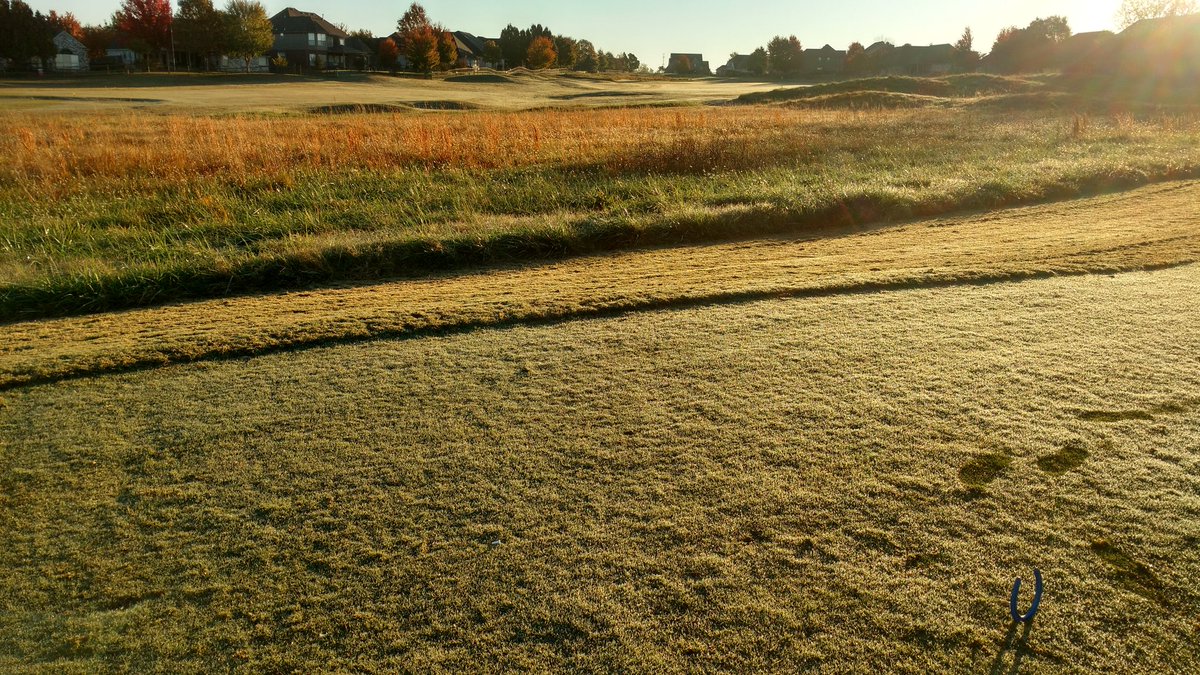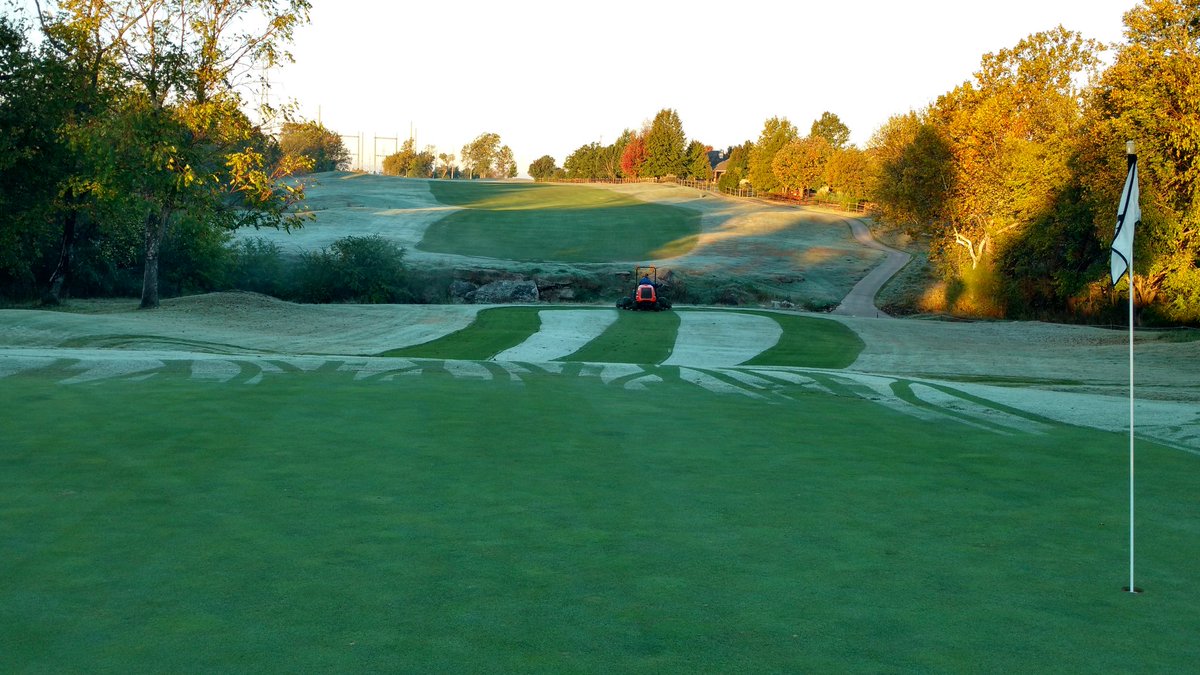 The temperatures at the beginning of November were very mild. The warm fall weather pattern we had in October continued well into late November. This meant we had a lot of great days for playing golf and growing grass. The short Bermuda found on our tees, fairways and surrounds held it's color up to Thanksgiving, but stopped growing by mid November. Our last official mowing on tees, fairways and surrounds was on November 10th. The Bentgrass, however, thrived in the cold nights and warm days and playing conditions were perfect throughout the month. By the end of the month, the temperatures kept creeping down and growth on the greens had almost stopped. On November 19th, we recorded our first official freeze of 30 degrees. This shocked the taller rough into dormancy, but the shorter grass on our tees and fairways held some green leaf tissue until November 28th, when freezing fog set up widespread heavy frost. All our Bermuda went into dormancy after that.
One of the highlights of November, for me personally, is always Thanksgiving. A time when family gets together to spend some quality time sharing food and football. Each year, the staff at Bailey Ranch sits down to a wonderful Thanksgiving feast to share in our accomplishments and bond. This year, our Food & Beverage Manager, Dawnie Aurelich, out did herself and the food was amazing.