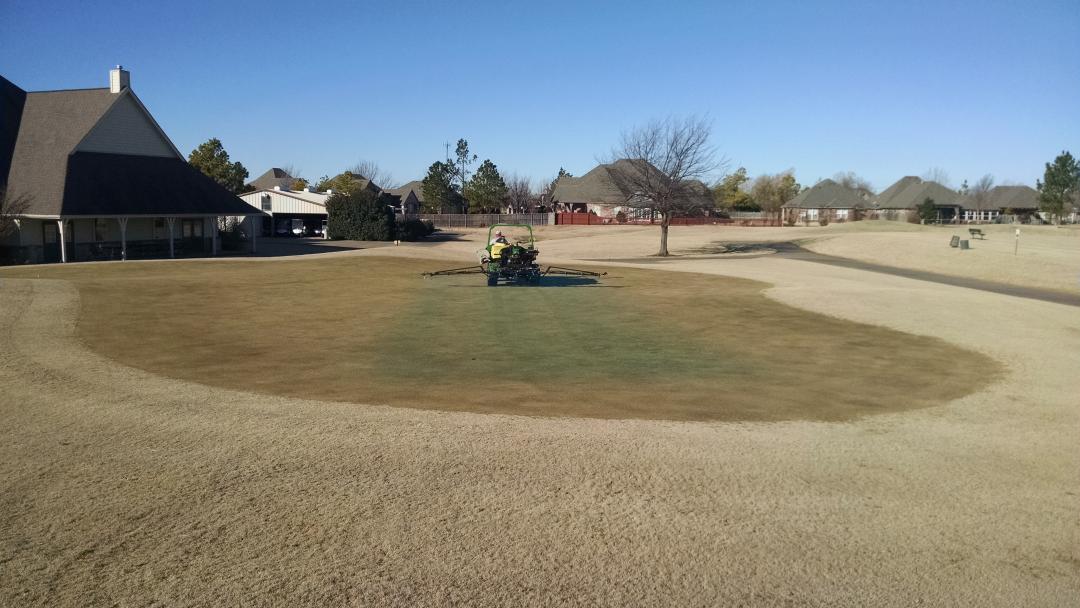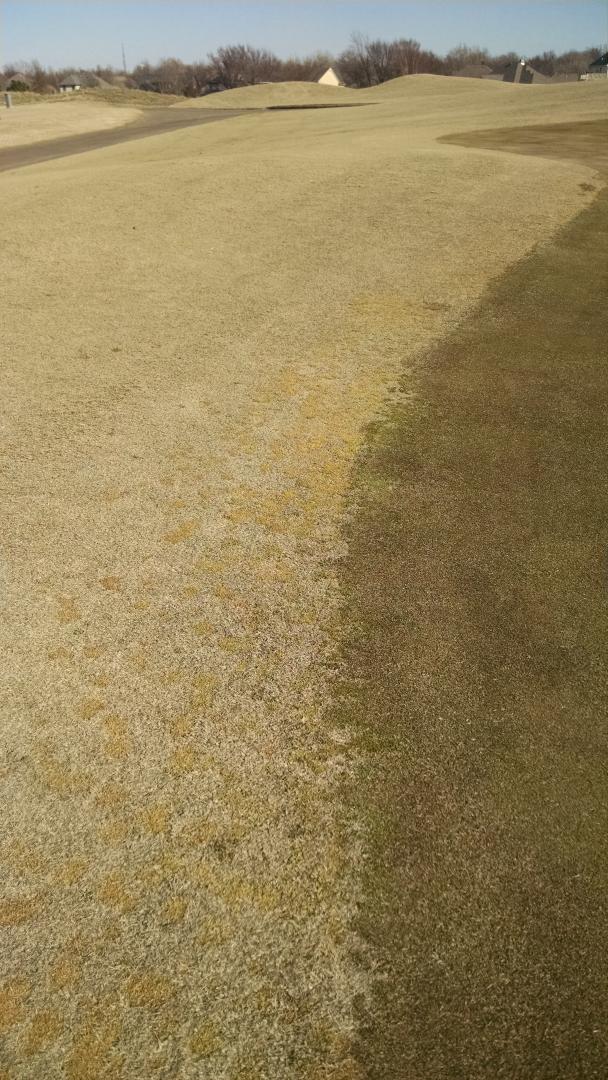 The weather during January can be unpredictable to say the least. Cold weather is expected but there can be plenty of great weather as well. This year was no different. We started out January with seasonably cold weather which kept golfers away. Thankfully, during the second half of the month, the weather warmed up to record levels which allowed many of the members and guests to enjoy some great golf. The warm, dry weather exacerbated the already strengthening drought conditions which forced the grounds staff to apply a wetting agent to greens to keep soil moisture at acceptable levels. We don't typically need to do this, but felt it was necessary to intervene.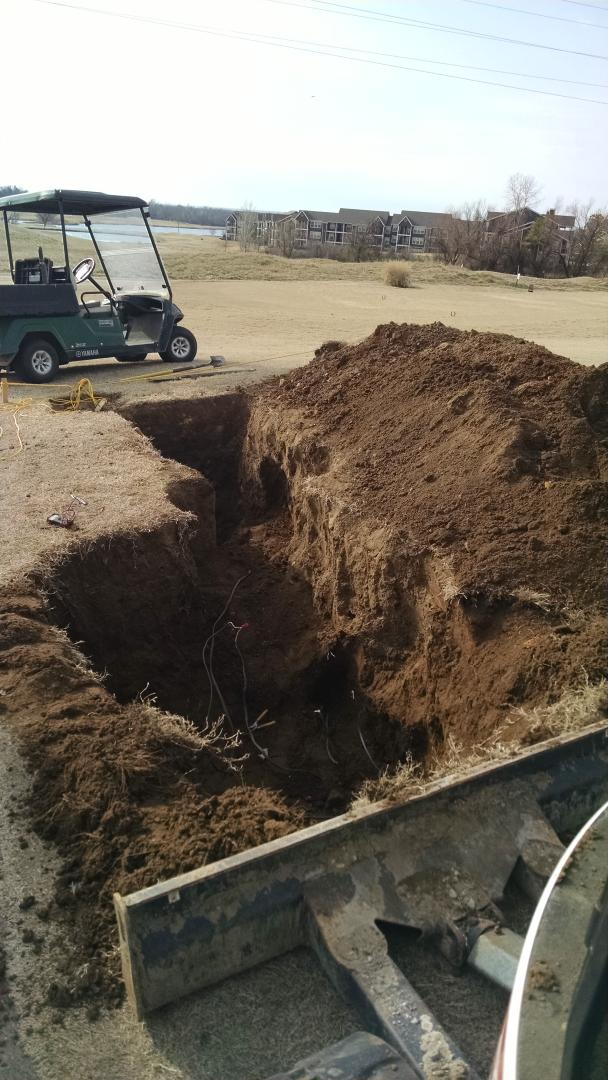 The nice weather was not only great for golfers, the grounds staff took advantage of the mild weather and got several key projects completed. During the middle of January, Doug, our chemical technician, applied a generic Roundup product to our greens surrounds to clean up the few weeds we have. We are now seeing the effects from that spray and am excited to see the surrounds cleaned up. Those of you who played during mid-January, likely noticed the large hole near #1 tee. Joe, our irrigation technician, had been dealing with an bad electrical splice that powered our irrigation system on holes 1,2,10, and 18. It was a big relief to have that problem solved and the hole backfilled. The big project we worked on, was the drainage addition to #7. I spoke in detail about the project in our last post, so I won't expand on that here. However, that was a big project that took our entire crew several weeks.
As we phase into February, wrapping up winter projects and preparing for spring will be our main focus. Continued drainage work, tree pruning, and preemergent applications will be at the top of our list. The golf course seems to have made it through January in great condition. Barring any serious weather in February, I feel very confident about where the golf course is positioned as we near late winter.